>
Home
>
Ministries
Community Services
COMMUNITY SERVICES - Director: Asa Harris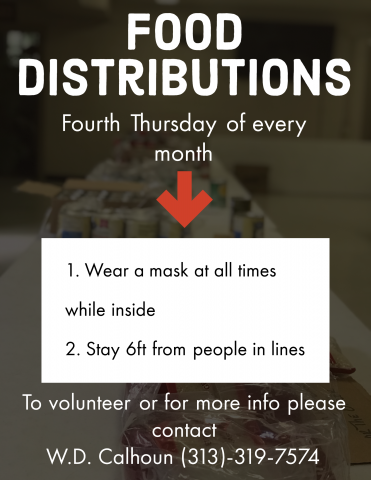 Part of being a good neighbor, is providing services to our surrounding community. Reaching out to the world as ambassadors for Christ and meet physical, mental, and emotional needs. We are told that "many have no faith in God and have lost confidence in man. But they appreciate acts of sympathy and helpfulness. As they see one with no inducement of earthly praise or compensation coming to their homes, ministering to the sick, feeding the hungry, clothing the naked, comforting the sad, and tenderly pointing all to Him . . . their hearts are touched. . . . They see that God cares for them, and as His Word is opened they are prepared to listen."—Medical Ministry, p. 247.
FOOD PANTRY HOURS - Every 4th Thursday @ 10am. 
We are always in need of extra hands. If you would like to assist, please feel free to come on out and we will be happy to utilize your helping hands.